Best awning ideas to create a stunning patio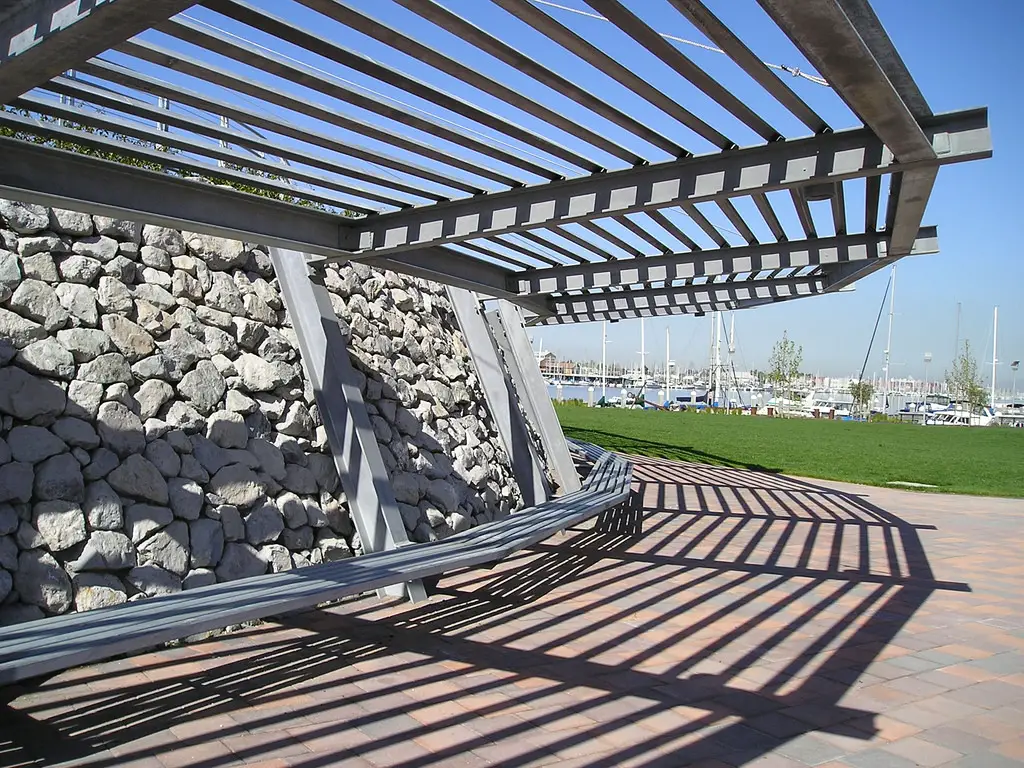 Are you looking to add shade to your back patio? Do you want to see the most popular and stylish ideas?

We've compiled a list of the top 15 ideas from around the web. They range from the complete all-in-one professional model to DIY kits for the homeowner who likes projects.

If you have any questions or suggestions, we'd love to hear from you. Send us a tweet (@newawning), and we'd love to get before and after pictures that we could share on our site.
hese are ABS plastic awnings that are very lightweight. They are incredibly strong and wind resistant as they are made from the same material as bulletproof glass.

They are a great option for someone seeking a modern feel. They can either be 100% transparent or tinted. We recommend getting a kit, but they can also be a DIY patio awning if you simply buy the polycarbonate sheets.

We've written a full guide on polycarbonate awnings if you'd like more information.
These are quite popular in coastal communities. They are popular to create a tiki bar vibe. There aren't a lot of options for premade kits so these are best suited for the homeowner interested in DIY options.

Because natural grass doesn't have the longest lifespan, most people use artificial thatch roofing that looks like weaved grass. We've included a link to our favorite artificial thatched roofing.

There are also some insurance considerations of using natural thatched grass instead of the man-made alternative.
These are great options when you want to have some shade, but don't want to block the sun entirely. The roof is composed of tiny slats of wood creating a louvered roof.

These offer very little UV protection, and the cooling comes because the heat id spread dissipated between the shaded and open areas in the roof.

They allow you to feel the sun's warmth without the scorching heat, and the provide wonderful natural lighting.
We love sail shades, and we've written an entire guide on them. They are a perfect cheap patio cover idea. A sail shade with brackets can cost less than $30.

Sail shades don't have the internal metal frame of an awning. This makes them incredibly easy to hang up or take down. The entire installation can easily be done by a single person with a ladder and drill.

Sail shades are a square or triangular fabric with eye hooks on the corner. The eye hooks attach via a metal clip to brackets that are permanently affixed to the home.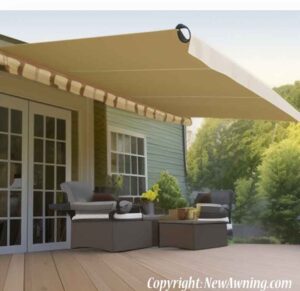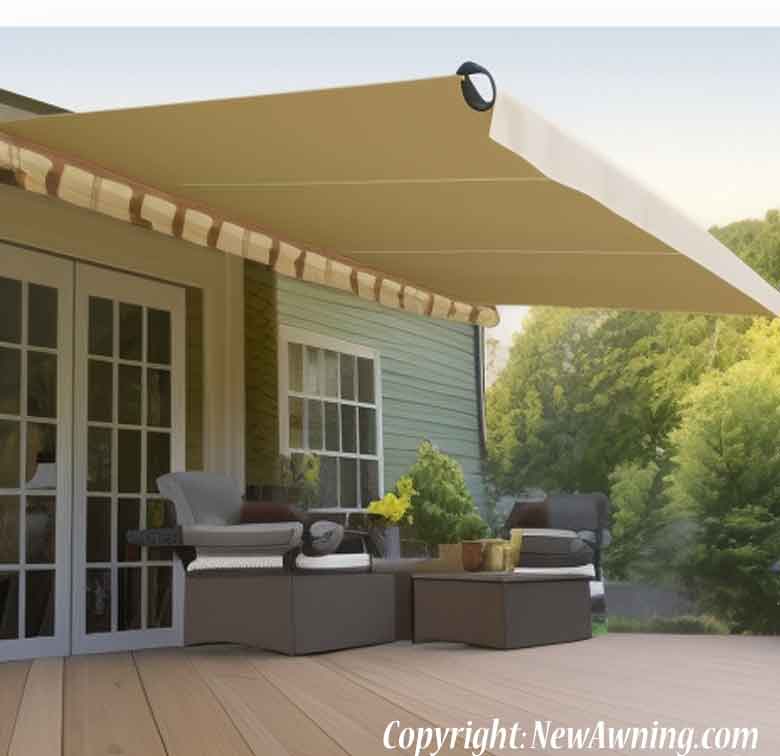 Aluminum awnings are the most inexpensive metal shade structure for the patio. Because of their popularity, they have the most options for size, quality, and design.

On the upper end, there are many professional awning companies that offer the full installation of custom shade structures. In the middle ground, there are complete all-in-one kits sold on Amazon. For the most budget-friendly, you can get individual aluminum sheets, frames, and brackets at your local hardware store.

If you are adding to aluminum shade structure to your home, patio or backyard, we'd love to get some pictures and hear your story. We're in the process of writing a very detailed guide on all aluminum shade ideas.
These were popular before 1990, and they are still popular in some commercial buildings like restaurants or malls, but they have largely been replaced by compositive metal awnings in the home.

There are some companies in the US that create and install steel awnings, but there aren't a lot of premade kits. We also don't suggest these for the DIY homeowner. The weight of the material and the difficulty of installing them create obstacles for all but the most expert do it yourself homeowner.
These have exploded in popularity over the last decade. The names of the metal are usually trademarked by their company. It is created with a variety of source metals to form an alloy. This composite allows material is then either pressed or extruded to form the desired shapes.

This type of awning is normally sold through a professional awning company. We haven't done enough research on the various companies to have a recommendation yet. If you have one of these awnings, we'd love to hear from you about your experience.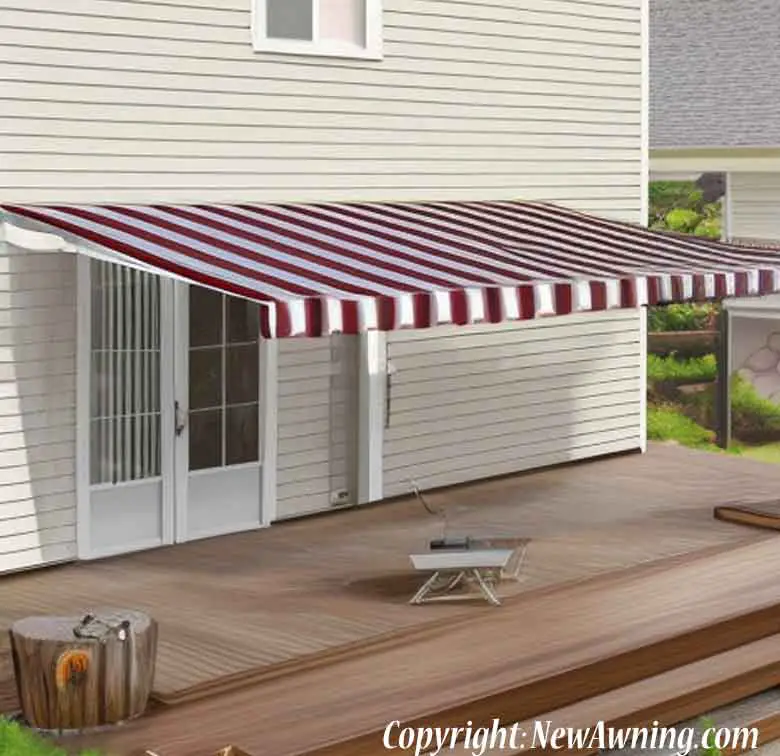 Retractable Fabric Awning

This is the most classic option when it comes to patio awnings. Fabric awnings can either be acrylic, vinyl or coated canvas with advantages of each depending on where you live.

They can either come with a motor or manual crank. In some areas, they re even installed with automatic wind sensors so they roll up to make them more wind resistant.
We saw a project on BobVilla.com for this, and we thought it was a perfect addition here. This is a perfect project for someone who wants a weekend project. It is composed entirely of materials that can be purchased from the local Lowe's or home depot.
Our neighbors have a large pool, and they swear by their two large patio umbrellas. The movable base allows them to create shade on either their patio for barbeques or the pool for swim parties.

Another major perk of umbrellas is that they can easily be taken inside before any heavy storm making them an incredible option for windy areas.

Patio umbrellas range in price from more than $1000 to as low as $30 for a small model. This is an area that quality makes a very noticeable difference so we recommend only getting highly rated umbrellas. If the pole or one of the supports breaks, it can make the entire structure unusable.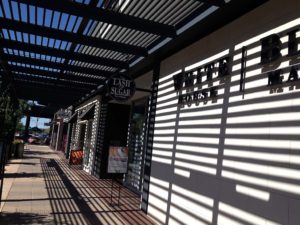 An open roof is one that that has the standard wood or aluminum frame around the side. However, the middles section is not covered in fabric. Instead, the middle is joists that are aligned at a specific angle to block the sun at specific intervals of the day.

Open slat awnings can be wonderful for providing energy savings by shading portions of the house. They can also have a slim profile because the slats allow the water to pass through without the height requirement of the more common type.

Open slat awnings are sometimes allowed by HOA that do not allow other types of fixed shade structure so if you live in a restrictive neighborhood, this may be an option to check.
This is one of the more expensive options and should only be installed by a trained professional. This style has a horizontal aluminum or steel frame that extends from the house over the porch or patio. Attached to the metal frame are panels of frosted glass. These create a shaded area by blocking most of the direct rays of the sun. These are often paired with modern home designs with a concrete slab style patio.
Decisions, decisions, decisions
When you decide to get an awning, there are many choices to be made. We have created a checklist of the common options so to help you week out all the ideas for your patio awning.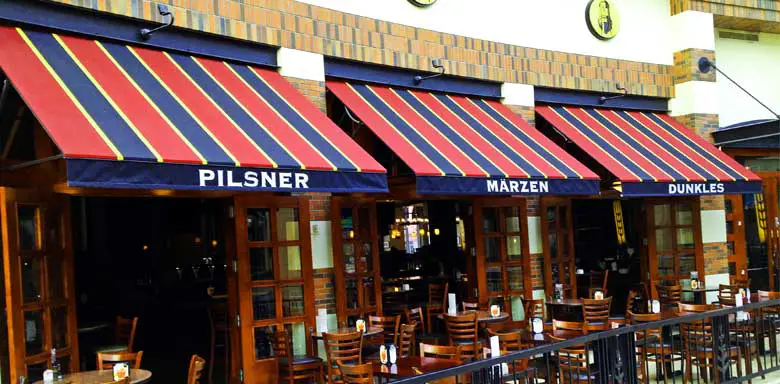 ne of the first decisions is what color is the awning going to be. You may need to check with your homeowner association or other guidelines. Some neighborhoods may limit the palette to ensure it doesn't clash or create a distraction from the house. Another popular restriction can be limiting any external amenity to a predefined color palette to ensure the neighborhood has a cohesive feel. Most of the time this will be in the bylaws. You cannot assume that because someone in your area already has a similar structure that it is allowed because their awning may have been grandfathered in if it was erected before certain rules went into effect.
been grandfathered in if it was erected before certain rules went into effect.

When you are evaluating the choices to cover your patio, the two most selected are either a fixed awning that provides shade every day or the manual retractable that can be raised or lowered depending on the weather. The latter is greatly preferred because it has a longer lifespan; however, it has a higher initial price point.

Some people also prefer the design and aesthetics of the fixed awning for patios. We have included a link to this Pinterest board which has many items for inspiration.
While the editors of NewAwning.com are not familiar with enclosed awnings, there is a rapidly growing trend of enclosing the space with a mesh to create an insect free sun room. This can be an incredibly cost efficient option running a few hundred dollars over the regular model and create an additional outdoor living space. This is reminiscent of the outdoor screen porches of houses in the south from the 1950s.

We are actually tremendous fans of open-air designs with louver roof awnings. They are both very attractive and functional.

At first glance, the open frame looks like it would provide any significant shade; however, in practice, it is often cooler than its enclosed counterpart by allowing the wind to cool the area underneath. We have written a full guide on louver roof awnings.
Another idea around patio awnings is to get one that has a very small coverage area and use it as an accent color of the exterior of the house. The accent color can match the trim of the house or perhaps an umbrella or furniture. This won't provide shade or the energy savings of the traditional option; however, it will make the house appear a tad fancier.
When it comes to deciding the best shade structure for your backyard, there are so many options.

We don't claim to be experts on the matter. Just some realtors and homeowners who write a lot about backyards, patios and barbaques.

If you'd like our opinion, feel free to contact us via twitter DM or tweet us @newawning, and thanks for reading our whole post on patio awning ideas.

Last Updated:September 25, 2023