How to install a metal awning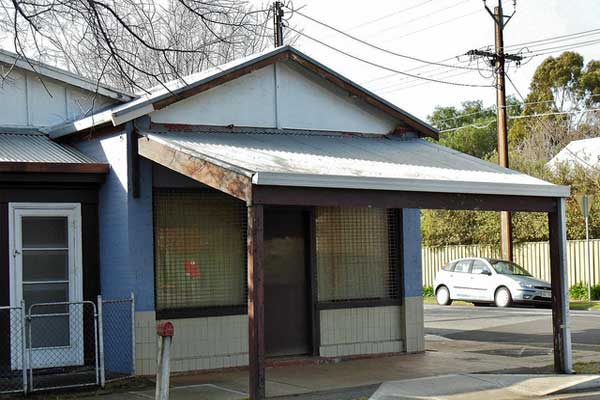 Do you want to add a nice outdoor shaded area without breaking the bank?

My uncle designed and built a metal with a corrugated aluminum roof with a wood frame. He and my father were able to put the entire structure within a day. This was built more than a decade ago, and it's still standing as bulletproof as ever. The only maintenance has been to paint the roof a couple times.

If you're interested in hearing more about this project, I'll share the details with you.
What's the best metal for an awning roof?
We highly prefer corrugated stainless steel sheets. Stainless and even galvanized steel can rust over time. This occurs over a much longer time frame than traditional steel, but the oxidation does still occur. We recommend painting the sheets with an outdoor paint which can add many years to the lifespan of your awning.

Presently, construction-grade galvanized steel costs around $1.55 per square foot (source) when you get them in 10′ sheets. The primary difference between galvanized steel and stainless steel is that the former adds chrome or zinc which extends the lifespan. It's not something we suggest spending considerably more money to upgrade, but if they are the same price galvanized will last longer.
What do you think of aluminum or tin for awning roofs?
In the 1980s, both of these were popular options because they cost less per square foot than stainless steel. I saw a lot of gazebos and picnic shelters with this type of metal roof. However, in the last 30 years the production cost of steel has fallen to the point that they are now more cost efficient than aluminum or tin. If you have an existing awning with either of these metals, you don't need to replace it. That being said, I would not consider starting a new project with any metal other than steel.
How long to metal roof awnings last?
Metal roof awnings can last 30-50 years with regular maintenance. You will want to make sure you keep them painted every few years. You will also want to make sure the frame and support poles are still in good condition. Most metal awnings suffer fall from severe weather like wind or excess snow accumulation rather than degrading over time.
What's the best frame for a metal awning?
While we had a strong preference for what type of roof, there are two strong options for frame. We'll present the benefits and drawbacks of each so that you can decide which is best for your individual project.

The two main types of frames for a metal awning are steel tubing or pressure treated wood. If you opt for the steel tubing, you will want to go with support poles that are at least 2″ in diameter. You may need a heavier gauge if you live in an environment with a lot of snow or wind.

For reference steel pipe and tubing measures the outside diameter so a 2″ pipe would be from 1 edge to the other. Gauge measures how thick the walls of the pipe ae. The thinnest wall would be a 22 gauge which is roughly 0.028″ thick, and on the other end you have a 7 gauge which is 0.18″ thick.

The advantage of a steel frame is that it will last longer. With a strong gauge like 12 or better, it can support some accumulation of snow before bending. The two primary drawbacks are that the steel pipes are more expensive than pressure treated wood, and that they are harder to work with. With a wood frame, you can setup the entire frame and roof with just a drill and a saw. Conversely, as metal frame will require a heavy duty saw capable of cutting the tubing. You will need a belt grinder to smooth the edges, and some method of fastening everything together which will likely a soldering gun. The last item isn't an absolute necessity as you could get some off the shelfbrackets and drill holes into the frame, but you would need to get the retail brackets to all align since you don't want the standard 90 degree anger.

For most people, a wood frame is the better option. Wood is easier to build around as a standard table saw will cut the poles and frame. Additionally, you can easily but the angle into the frame and attach off the shelf brackets to hold everything together.

If you are going with wood, we recommend a 4″x4″ beam for the support poles and 2″x4″ for the rafter beams. When it comes to cost a 2″ square steel tube at 12 gauge will cost around $105 per beam (source). Compare this with a 4″x4″ pressure treated wood beam which at 8′ is $7 from my local Home Depot. The metal frame literally costs more than 14 times as much as the wood frame.
Step-by-Step Installation Instructions
We are backyard enthusiasts and people who love DIY projects, but we are not carpenters or architects. We are not qualified to share precise step-by-step instruction on how to install or design a metal awning.

Our goal is simply to help you pick the right materials for your project based on our experience. We've found a great video of someone putting up a metal awning, and we've included this here.



!– Begin Wrapping up Section –>

Thanks for reading our full guide on installing a metal awning. We love hearing about awnings and projects. If you've had some successes or failures, we'd love to hear from you.

Some of our most popular posts have come from readers reaching out to share their story building their own shade structure.

If you have a twitter or Instagram, we'll happily give you a shout out if you'd like to send us over some pictures and a write up of your project.

Finally, feel free to reach out to us for anything awning or backyard DIY construction related. Our ultimate goal is to create a nice community for homeowners to share our experiences.

Last Updated:September 25, 2023