Five Tips To Extend The Life Of Your Awning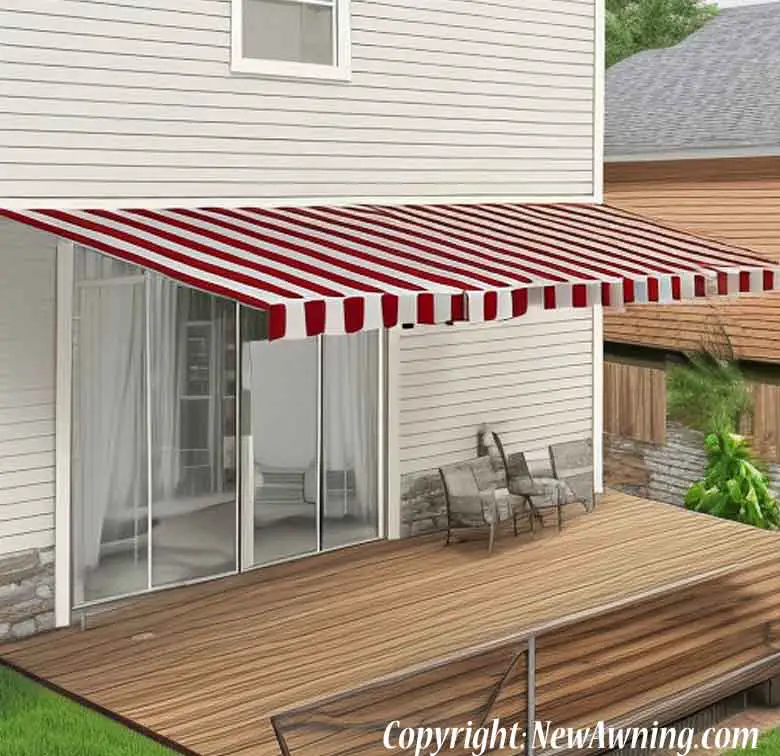 Apart from the fact that awnings significantly reduce energy costs, it also increases your property's market value. This is why it is important you have a good knowledge of most of the tips to extend the life of your awning.

If you cultivate the habit of keeping your awning looking its best always, then it would go a long way in making it last for you as long as possible. This is especially because most of the top quality awnings are made from specialized canvas and fabrics and in turn, require to be taken care of in a certain way.

Whether your awning is installed for your house or business, whether they are made of PVC coated mesh fabrics, acrylic, polyester, vinyl, or any other material, here are a five tips to help you take good care of your awning and extend its life.
Always keep the fabric and frame clean
Yes, you don't necessarily have to wait until you are ready to pack up your awnings for winter before you can clean it. This is because when dirt and debris are allowed to build up on your awnings over a long period of time, it wears out the fabric.

To do this, you can make use of a garden hose and carefully rinse out all the accumulated dirt. Try doing this once a month or every two months and you will see your awning not just looking great but it will also last much longer than those that are not cleaned always.

Before you start cleaning your awning, ensure that the doors and windows are properly closed. This is to avoid getting the items inside wet.
Use the right cleaning agents
Still on the topic of cleaning your awning requires a lot of patience, especially if you start thinking that the hose alone is not doing a good job of cleaning it up. If the right detergent for the fabric used in manufacturing your awning is not stipulated, then you should not hesitate in reaching out to any of the reputable awning companies for recommendations on what to use. You should never settle for harsh industrial cleaners as they would only end up degrading your awning's fabric and when this happens, the lifespan of that given awning is considerably reduced.
Always store the awning safely and securely
If you are among those who take their time to dismantle their awnings prior to winter, it is important that you put in that extra effort to ensure that the awning is properly stored.

In order to avoid damages and possible mold and mildew accumulation, you should make sure the awning is stored in a very dry space and also, away from sharp objects that might puncture the fabric, reducing its functionality. You should also ensure that liquid containers that are prone to leakages are not stored in the same space as your awnings because a bad stain would reduce the visual appeal of your awning.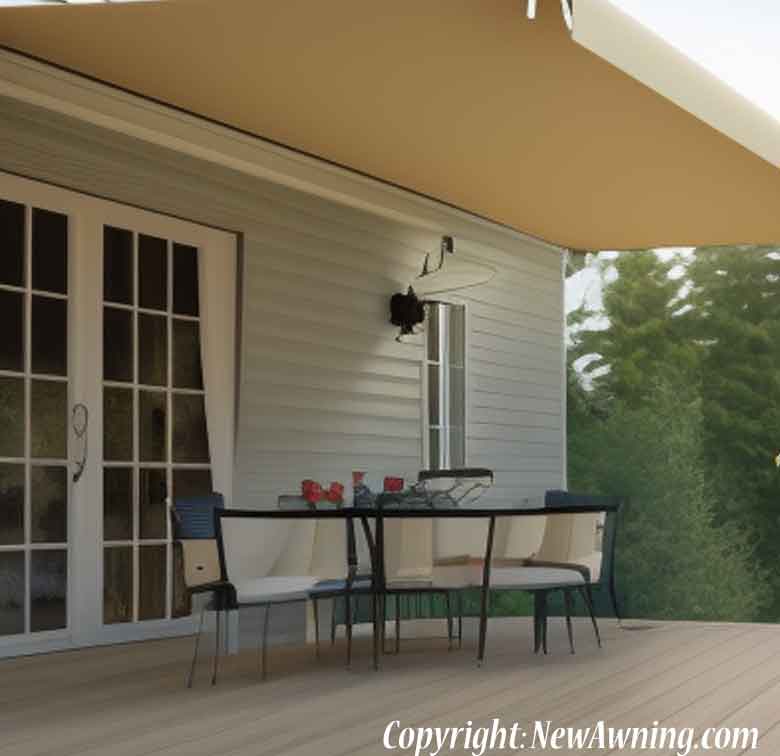 Pay attention to the frame
This is one of those tips to extend the life of your awning that you would find very helpful. If you have only had your eyes fixed on detecting faults on the awning's fabric, you should also think about monitoring the awning's frames. Even though it is not very common for these frames to wear out, constant exposure to harsh elements like strong winds can do a lot more damage that you can imagine. Improper installation can also cause some damage to the frames. Should you notice any slight damage to these frames, you should not waste time in getting such damage sorted out. This is especially because if left unattended to, the initially minor damage might just develop into a damage that would not only take more money but also, more time to be corrected.
Avoid extreme exposure To heat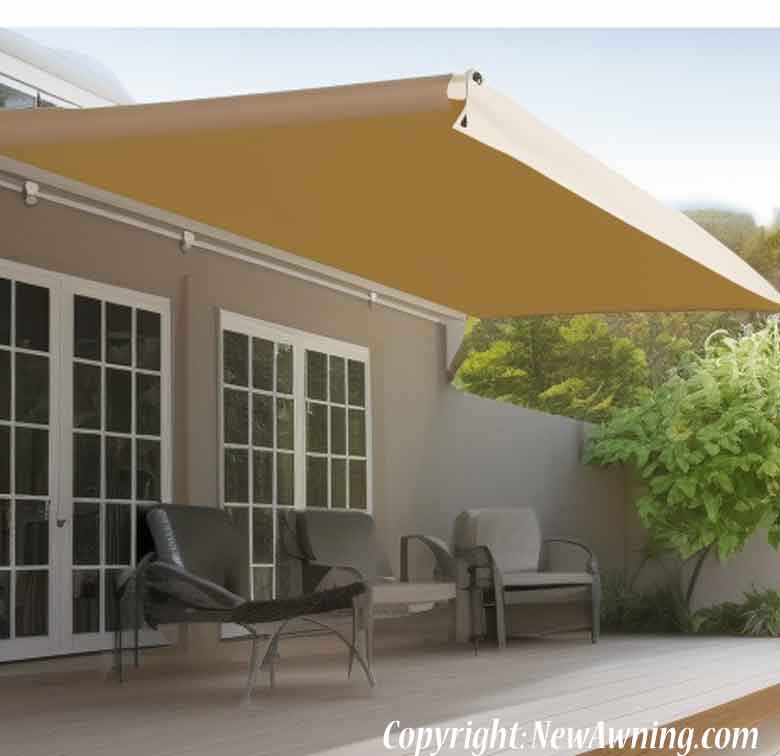 It is enough that the sun is already venting its anger on your awning, you should not add extra heat to it. Holding family gatherings within your awning's enclosure is a great idea but if you have to grill, then it should be done in another location, not right under the awning.

This is simply because exposure to excessive heat and smoke from your grill or any other type of fire will cause significant damages to the awning material or fabric. Save yourselves the fumes and save your awning the heat and smoke stains.
Both stainless steel and aluminum can rust when exposed to the elements. They do so at a much slower rate than standard steel which should never be used for an outdoor awning.

If you see rust, we recommend getting rid of it with a vinegar bath. This approach only requires common household materials, and it can greatly speed up the process of removing rust from your metal frame.

We found a terrific video on youtube that shows someone cleaning rust from a windmill. While most awning poles are less than 48″ which will easily fit in a pool.


Apart from these, you can also further increase the lifespan of your awning by looking out for the slightest appearance of frays, rips, and tears. Remember what they say about "a stitch in time saves nine". Should strong winds pass through any tear on your awning, it would definitely make sure tear to grow bigger, increasing the cost and time that would go into its repair. You should also mind where you mount your awning. It might be tempting to have it positioned under the shade of one or more trees but when you consider the implications of doing so, you would surely have a rethink. For example, tree branches might fall off during strong winds and tear right through your awning.

Another issue is the constantly piling up leaves on the top of your awning. If you don't have the time to clear this debris from the top of your awning every now and then, then the lifespan of the awning might be severely compromised. If you must mount your awning under a tree, you should ensure that the tree is always trimmed and any loose branches are cut off. Now that you know more about these tips why don't you take your time to inspect and take care of any issues that would reduce its lifespan?

Whether it is for residential property or commercial property, taking good care of your awning will greatly extend its lifespan. From installation to maintenance, you can always reach out to a local firm to get you going.
Last Updated:September 01, 2023