Best Awning Brands for 2020 (Everything you want to know)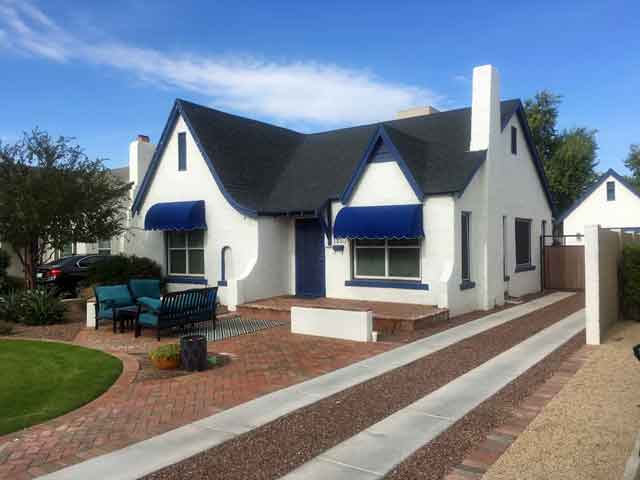 Our site has been reviewing, researching and writing about awnings and sun shades for more than 5 years.  We've been in the window covering industry since 2011.  We have mainly focused on homeowners looking for a DIY project.  

We've had so many requests for our thoughts on the best full-service awning companies that we've written this exhaustive guide.  As a disclaimer, we are not affiliated with any of these companies.  Any opinions expressed in this post are simply that opinions based on our experience and research.    All brands and trademarks are the property of their respective owners, and we're simply including them for identification purposes under fair use. 

This company was founded in 1988, and they have the clear leadership position in the industry.  They are the largest manufacturer or patio and deck awnings in America.  In addition to making high quality products, they are also known for their nationwide network of dealers and a top rate customer service department to provide post purchase support.  

Sunsetter is a perfect choice for a customer who most prioritizes  getting a high quality product.  These awnings and shades also offer great resale value, and there's almost always a chance to get replacement parts should there ever be damage to the shade or frame.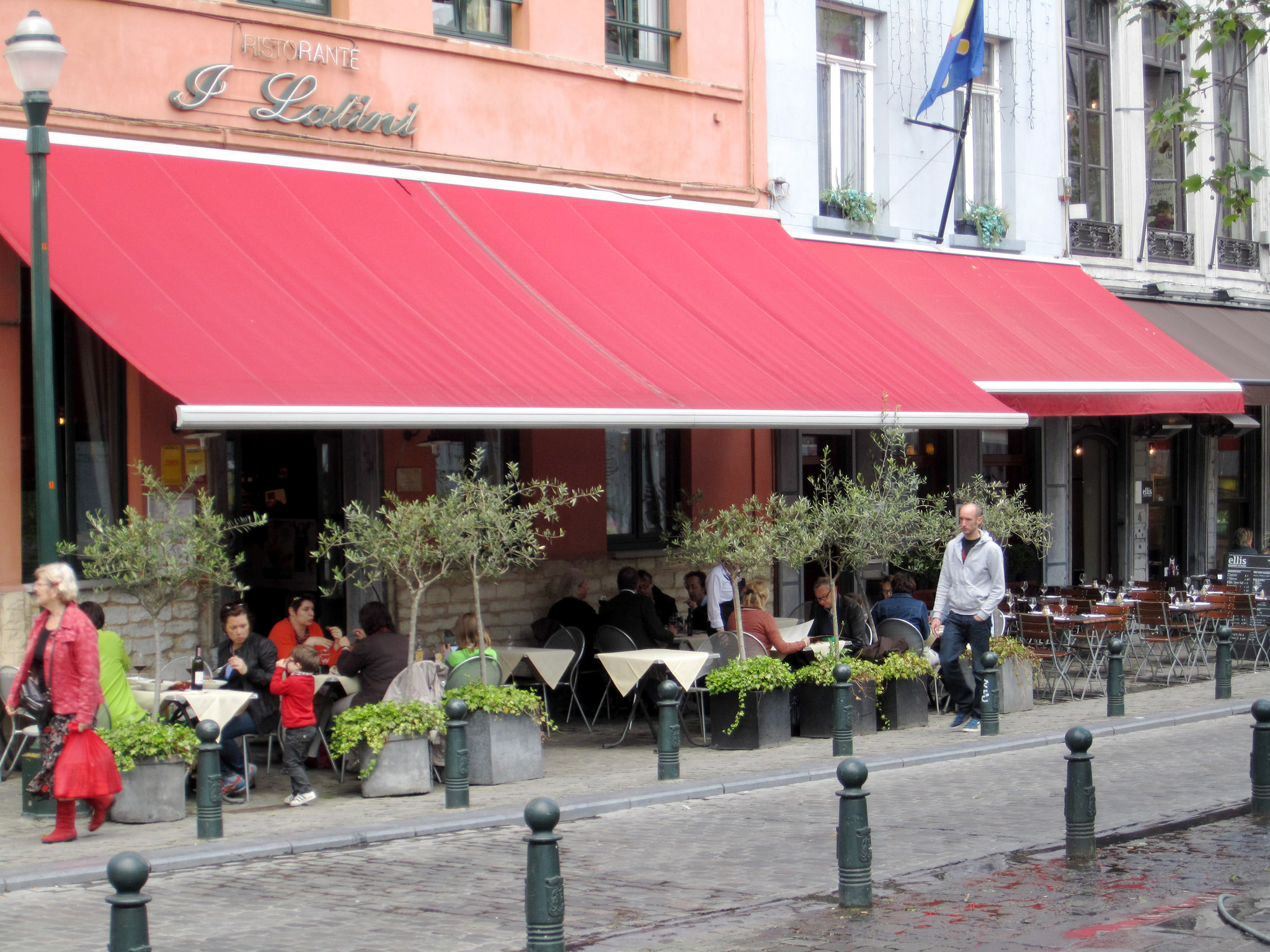 Sunesta was founded in 1976 in Jacksonville, Florida.  They've been in business for more than 30 years, and their products are built to last.  They also have a nationwide dealer network and top quality support.  

Sunesta doesn't have the same name brand recognition as Sunsetter, but this doesn't mean they are low quality.  I've spoken to several Sunesta dealers at local home shows.  I've also been incredibly impressed with  the durability of their fabric and the strength of their frame.  

Both Sunesta and Sunstter are able to make awnings with custom fabric and frame colors.  Both companies offer a 10 year warranty although the exact requirements do vary between companies.

Sunesta advertises themselves as the "most customizable awnings", and that they are made 100% in the US. 
Advaning, Advanced Awning and Shade
Advaning is based in California, and they are one of our favorite companies that makes awnings for the individual homeowner. Their products are offered through dealers if you're looking for a full-service installation or through Amazon if you're someone who likes DIY projects.  

Advaning makes for different product lines including classic models for homeowners on a budget and a luxury option for those looking for high-end touches.  We've been fans of Advaning awnings for several years, and they've taken our editor's pick for the best product in several categories including the highly competitive best wind resistant awning.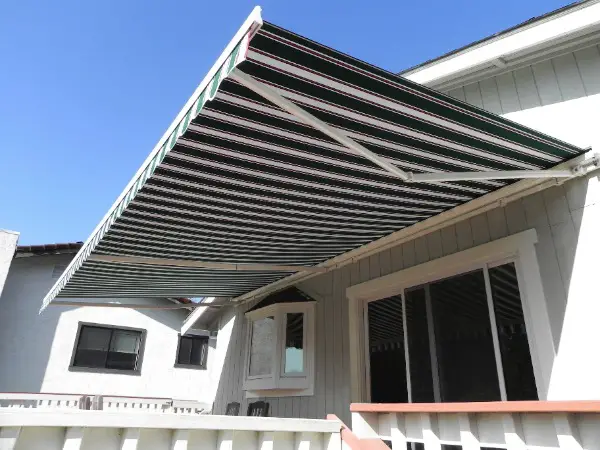 Awntech was founded in 2003, and it is based in Euless, Texas .  We've recommended their products for years, and they have been a favorite for our readers since we first included them on our site. 

Awntech's philosophy was to remove the middlemen of contractors and distributors so they focus on offering high quality awnings and shades direct to the consumer.  They are an excellent choice for the DIY homeowner.  We also highly recommend their parts and accessories department.  We're frequently contacted by readers who've bought an awning, and need a replacement part like a bracket, crank or even fabric for other brands since some companies don't offer individual parts.  Awntech has been our first stop for awning parts for years. 
We have been incredibly impressed with Solair awnings and vertical shades.  They mainly sell their products through a nationwide dealer network.  They are a top choice for professional builders and people who remodel/flip homes.  Their company has a lot of builder information, and the offer both custom solutions as well as standard size and colors.

Solair uses sunbrella fabric for all their shades, and they feature a high strength metal frame.  
While these are our top brands for this year, it doesn't mean that they are our only picks. There were several companies like Diensweek and BCP that very came close to making our list.

We have a lot of companies who get our pick for one type of awning. We simply wanted to limit this list to the companies that we've had the most success with whether its through our own research or responses from our readers.

Ultimately, when evaluating a brand that doesn't appear on our list, we recommend that you do your own due diligence.
Finally, we're always growing our list of awning brands.  We do not accept paid placement or any sponsored posts.  Our goal is to provide our thoughts on the various awning and shade companies.   

If you're a homeowner, and you've had a positive or negative experience with a specific company, we'd love to hear from you.  The companies that have made our list have received overwhelming support from our reader base.   
Last Updated:November 28, 2023