Free Standing Awning Guide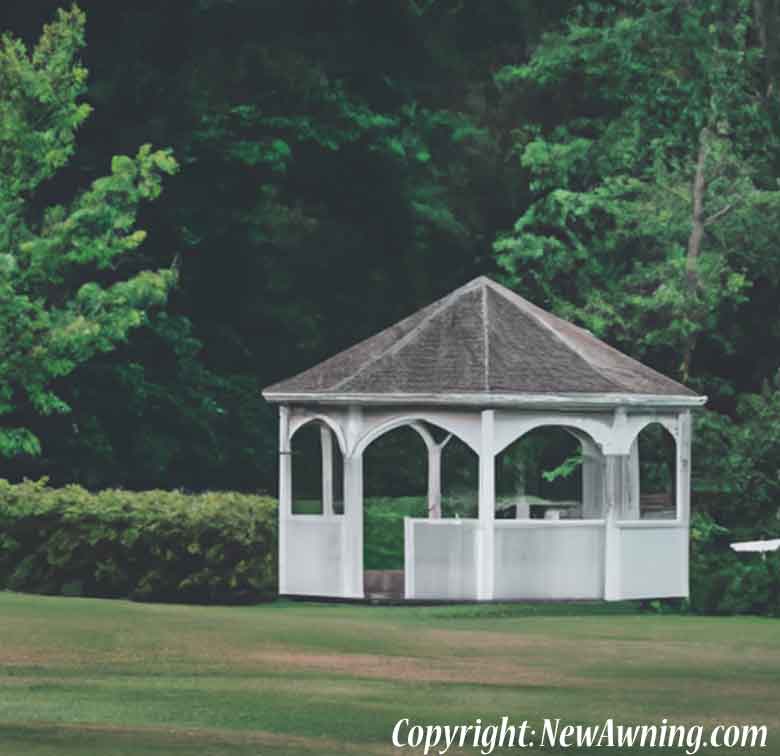 What is a Free Standing Awnings
A free standing awning is also known as a "Standalone" awning. The beauty of this type of covering is that it is entirely portable, and it can provide shade in areas that would otherwise be inaccessible. In this guide, we are going to cover very traditional portable awnings that have two sturdy metal poles with angled coverings. We are also going to stretch the term to include popup tents because they solve a similar issue.
Our Research
To understand the best option, we have looked at more than 100 items. We have evaluated each product on the following items:
Ease of Setup
Weight
Price
Price per Square Foot
Portability
Type of Metal
What is the Better Fabric?
The best type of fabric is going to depend on which part of the country that you live. For people who live in the southwest, it's far more important to have polyester or PVC. This is a lightweight material that is water resistant, and it can block 99% of UV rays. This material will not hold up as well in cold or freezing temperatures; however, it does well dealing with 100 degrees plus weather. For colder regions of the country, we highly recommend a canvas fabric if you are going to be tailgating in the winter. The material will fair much better in the cold weather, and it will not crack or tear during freezing temperatures.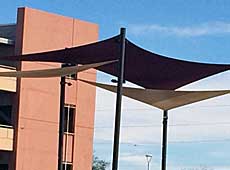 What is the tailgate weight plates?
For anyone who owns a standalone awning or popup tent, tailgate plates are a must. The primary cause of insurance claims and injuries at tailgating parties is tents and canopies that are blown by the wind. The normal stakes will hold down the structure barring significant gusts as long as you are on a grass area; however, when you set up in a parking late everything changes. The stakes are not adequate for ensuring everything stays in place. Thankfully some really smart people invented a solution to this problem.
If you'd like to read our complete review of weight plates, you can check it out here, but we will provide an overview here. The weight plates "C-shaped" plates that usually weigh about 7.5 pounds each. To secure a pole, you can place one or more plate at the foot of each. If you place two or more plates, then you will want to align the open sections so that they face opposite directions. For example, if you have two plates you would place one slot facing a 3:00 while the other would be at 9:00. As each plate weighs 7.5 pounds, the entire tent is being held down by 60 pounds plus the weight of the frame.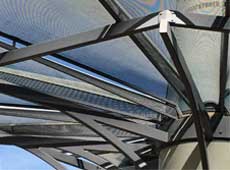 What is the Better Steel or Aluminum?
The choice of frame material is a highly debated topic. On one side, there are people who totally prefer the strength of steel legs and backbone to the awning. This is more rigid and provides far more support for the overall structure. Steel is the clear choice if you are going to be using this in a cold weather environment where there will be snow or heavy wind. This makes it the better choice for people who live in the north or planning to uses this for tailgate season.
With all those benefits of steel, why is this really an open question? The reason is that the steel framework is incredibly heavy with some awnings and tents weighing more than 80 pounds. This can be difficult for a single person to set up alone. While the aluminum frames are not as sturdy and weather resistant, they weigh around half as much as the steel alternatives. If you choose to go with the lighter weight option, we highly recommend either getting stakes and tie downs if you are going to setting up on grass or tent weights if you are going to be in a parking lot.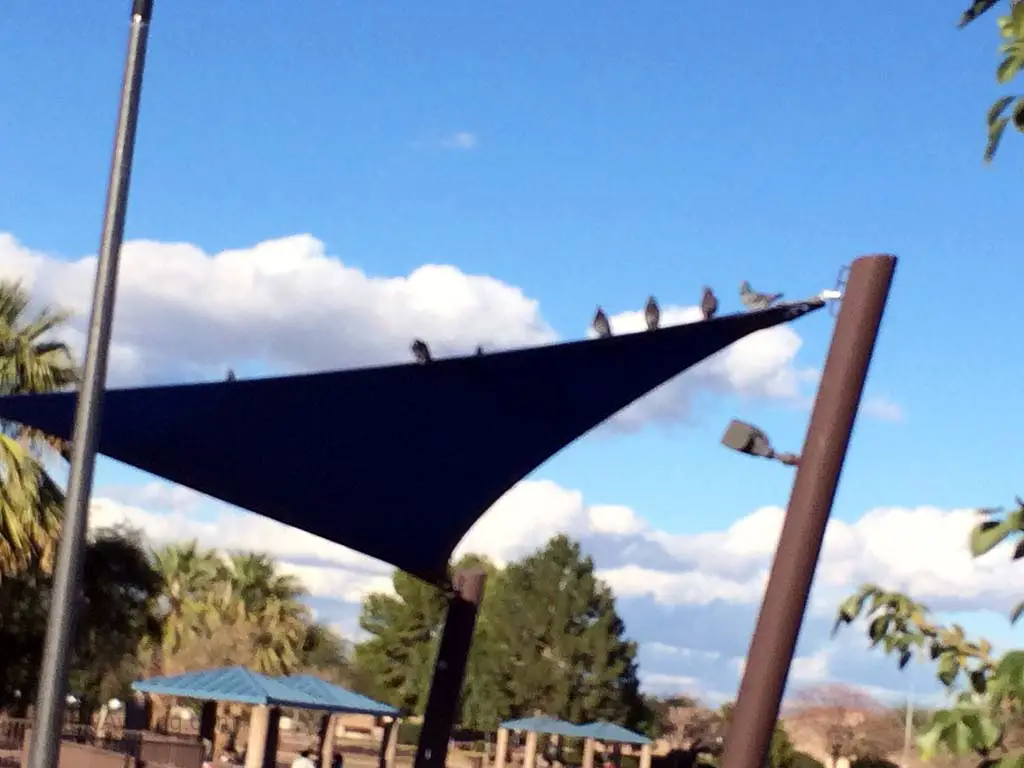 Bottom Line on Costs
When it comes to cost, the choice really comes down to the type of portable shade that you are looking for. A quality pop up tent will be around $1 per square foot of coverage while a similar grade awning will be around $2.50 per square foot. While we have reviewed many products, we highly suggest not choosing something significantly cheaper than the price per square feet we have listed above. At that point, we found the quality takes a steep decline.
How Easy is it to Setup?
While the traditional awning is more expensive, the setup can easily be done by a single person in a few minutes. Most either have a simple turn crank or a remote control that extends the arms and attached fabric. Because the supports are centrally located, they are also incredibly easy to move by placing them on a two hand truck and rolling to the desired location. The popup tent is considerably less expensive and a superior option if you will be using it at offsite locations such as festivals or games. All of the tents that we evaluated require two people to setup. The steps were quite simple and only required the legs to be pulled in opposite directions and then lace the fabric to the supports. We were able to setup each of the models in under 15 minutes.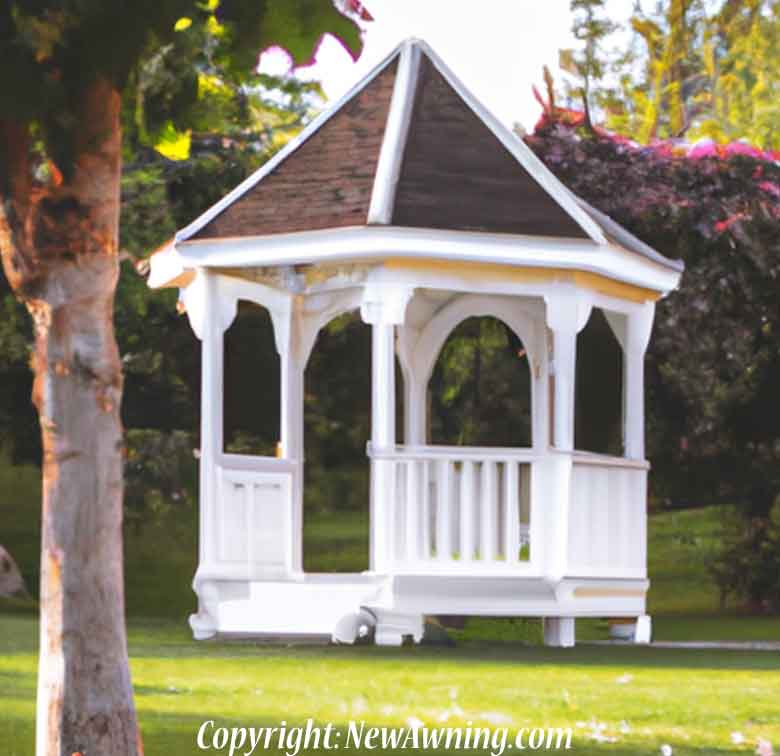 How to clean a Free Standing Awning
There are two main pieces when cleaning. The first is the metal framework. This can be washed using warm water with liquid dish soap and sprayed with a standard garden hose. For the fabric, we suggest you follow our detailed guide on how to care for each material type.
Usage with Motorhomes and RVs
Standalone awnings are ideal for RVs because they can easily be pulled from the vehicle and placed adjacent to it. This will create extra usable living space, and it will also create a welcoming social spot. For people who frequent RV parks, a portable awning is a must have.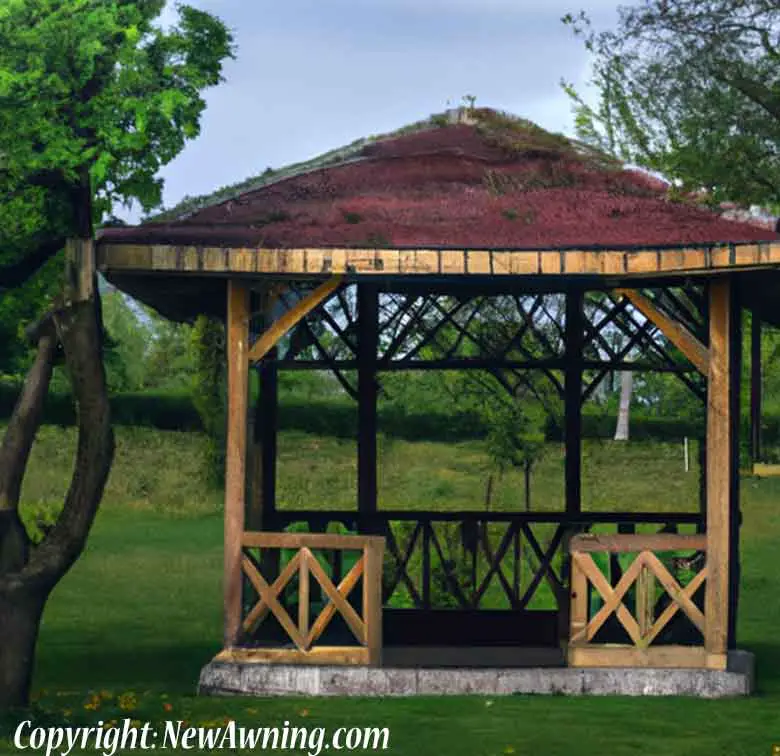 Free Standing Awnings for Patios and Decks
These are incredibly popular because they are easy to setup or take down depending on the weather. They either have two central poles with fabric that extends outward from the support pole. The two pole often have wheels allowing them to easily be rolled to a new location in order to always provide protection from the sun. These are ideal if you live in an area that requires protection from the sun only a few hours per day. We are ver guy fans of this product and our favorite is Sunsetter oasis freestanding awning which is available at Costco.
The other type of free standing awning for the deck and patios has for legs and greatly resemble a popup tent. The primary difference is that these are more rigid with heavier support poles. This additional weight makes them less portable than popup tents; however, it also makes them far more sturdy.
Homemade Free Standing Awnings
I have chosen to include this section because it is a popular topic that we received many questions about. In the end, it is our opinion against building one of these from scratch or from some plans downloaded from the internet. If you are a DIY person there are kits available that will contain all the necessary components to create an architecturally sound structure. There are many projects that can be added as a home project; however, this one represents serious danger if it is built incorrectly.
Certifications to look for
If you are a school or park, you may want to find an IPEMA product. This certification stands for "International Play Equipment Manufacturers Association".
Author:
Marcion Albert
Date Published: 3/20/2017

Revised On : 5/24/2018

.
Last Updated:August 31, 2023