Complete Guide to Sunroom Doors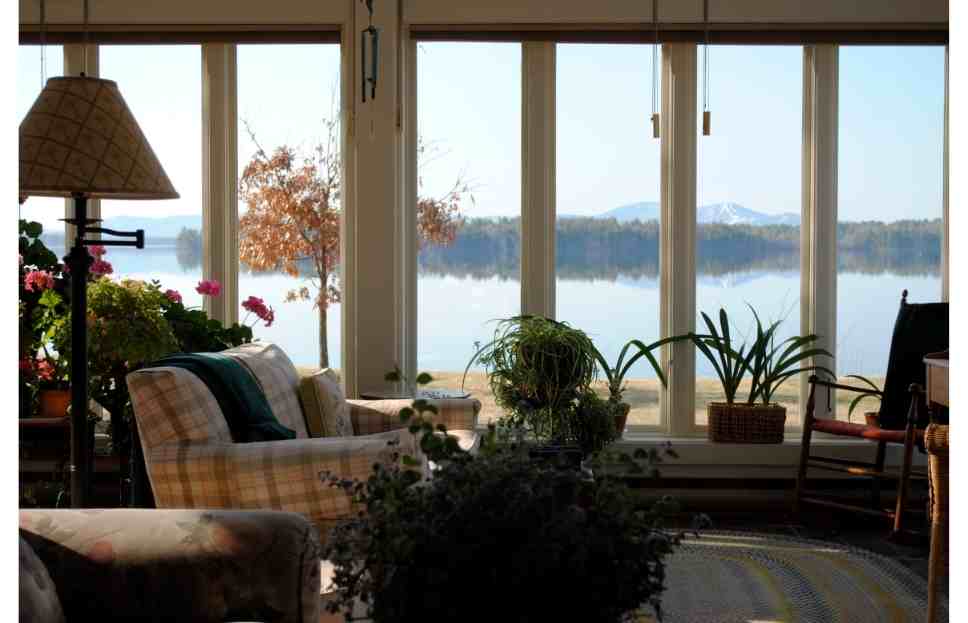 When homeowners are designing a sunroom, they often spend a lot of time thinking about size, windows, roof, and floors. These are all important elements of the room, but it's also important to choose the door that fits how you want to use the room.
Three main types of doors are used for sunrooms:
Standard Patio Doors
French Doors
Sliding Doors
Bi-fold Doors
We will cover the pros and cons of each door type below. This is mainly only applicable if you are building the sunroom from raw materials. If you are going to use a kit, the manufacturer will choose the door style. We will also have a section on what to consider if you are starting with a sunroom kit.
Standard Patio Doors for a Sunroom
Standard patio doors are suitable for exterior use. The will have a key mechanism for locking. They will also have some insulation. The doors will be between 28″ and 32″ in width.

Standard patio doors will be the most budget-friendly. A single pane door will be between $150 and $300. These are normally good enough quality for sunrooms. If you live in an especially cool area, you may wish to go for an energy-efficient door. These cost between $450 and $700.

The drawback to standard patio/exterior doors is that they will limit what you can put in the room. They are a poor option if you want to install a hot tub or large chest freezer. They can also make it difficult to get some furniture in the room. The main entry for a home is 36″ so some furniture items would need to be taken through the house and carried to the sunroom.

A traditional patio door is great it has a smaller space. Sunrooms that are 8'x10′ can benefit from the traditional doors. The size room works best with a traditional door because it won't take out too much of the wall.

Another perk of this type of door is that it will allow for more insulation in walls. It should be more energy-efficient since you can put more insulation in the walls compared with what is inside doors.
French Doors for a Sunroom
French doors are the most popular type we've seen for custom-built sunrooms. They provide a wide entryway that allows for easy access to furniture or other large items. They also provide flexibility to prospective buyers when you put the home on the market.

The entry price for French doors is going to be $500, and they can quickly go up in price. Most French doors that we look at are over $1000. The opening for French doors is normally 72″ or 6′.

French doors are popular for a reason. They are very desirable, and the ability to open them in spring and fall to let fresh in really make them appealing.

The primary drawback to French doors is that they can take up a lot of space. For a sunroom that is 8'x10′ having French doors that are 6′ wide will take up a large chunk of the wall. They also require some clearance for the doors to swing open. This can limit where furniture and other items can be placed in the room.
Sliding Doors for a Sunroom
Sliding glass doors are our least favorite option. The national average for a sliding glass door is $1700 (source) They are also a total pain to install especially for the average DIY homeowner.

My father and I installed a sliding glass door when I was in high school, and it took us three times as long we spent doing either the main entry door or French doors. My father made the decision that day we wouldn't put any more sliding glass doors in our rental homes. I've included a video from the This Old House YouTube channel where they demonstrate installing a sliding glass door.



Sliding glass doors need an opening of 72″ (or 6′), but because they slide, you only get less than half of that space as the opening. This means you are taking out the wall space of a French door, but only get the opening size of the traditional doors.

Another disadvantage is that they can get off their tracks or stick. We found them especially bad for rental homes as people will lean against them and can damage the tracks.

The only reason we would ever consider sliding glass doors for a sunroom would be if space was at a premium. Both traditional or French doors require an arc to swing open. Because the sliding glass doors simply slide along a track, there is no footprint.
Bi-Fold Doors for a Sunroom
Bi-fold doors are a fantastic open for a high-end home. They are often used on HGTV shows for homes that offer indoor/outdoor living space. This type of door can frequently be seen on Dessert Flippers (Source) .

Bi-fold doors offer the largest opening between 80″ and 90″. They also require very little internal footprint since they don't swing open.

The big drawback to bi-fold doors is the cost. Bi-fold doors will cost more than $3000 for the door alone. The installation will be another several hundred dollars. I also believe these are far above the ability of the average DIY homeowner.

We never installed this type of door so I can't speak from personal experience.
Sunroom door options for sunroom kits
The vast majority of sunroom kits will come with a traditional-sized patio door. The kits are designed to appeal to the broadest audience and the manufacturers are very cost conscience.

Homeowners looking to add a sunroom to their home will normally look at two factors which are sunroom size and cost. By using the more budget-friendly door option, they can provide the most possible square footage.

If you are set on getting a kit and getting French or sliding doors, you will need to decide that before purchasing the kit. I strongly recommend against trying to modify the kit after the fact.

The premanufacturered sunrooms are designed by experts, and they are structurally sound as they ship out. By making changes, you may be compromising the structural integrity. As such, you need to be happy with what you're getting when you go with the more pre-built options.
Sunroom doors for pets
Many people install a pet door in their sunroom to allow their pet some freedom. If you are going down this path, we strongly recommend only considering the traditional patio doors. The other sunroom door options are all mainly composed of glass which would make installing a doggie door difficult to impossible.

If you have one of these main glass doors, it may be easier to install the doggie door in an opening in the wall. This is a bit outside the topic of this post, but we strongly encourage our readers from trying to modifying French doors or sliding glass doors.
Wrapping up
Thanks for reading this far. I hope our guide to sunroom doors has been helpful. If you have more questions about sunrooms in general, we have written a complete guide to the sunrooms where we share our thoughts on some of the most popular sunroom-related questions.

As always, I'll end with the disclaimer that we are not construction professionals, but rather average homeowners who enjoy DIY projects. We are simply sharing our experience over the years, and you may use that information however you deem most appropriate.
Last Updated:November 27, 2023