Prefab Sunrooms – Complete Guide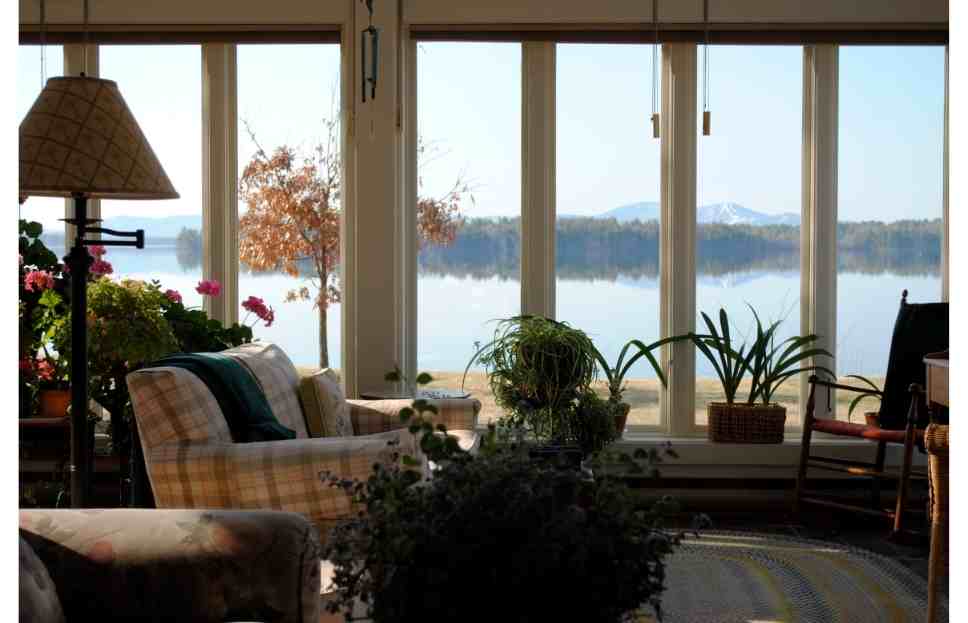 Sunrooms are a great addition to homes and prefab sunrooms give an option that is cheaper than custom-built sunrooms. Sunrooms come as prefabricated kits, so they're easier to install than custom-built sunrooms. Sunrooms can add value to homes, and they are a great differentiator to separate your home from the others at that price when you're looking to sell.
Sunrooms are a fantastic way to add total living space to a home. A prefab sunroom will come at a fraction of the cost of a room constructed from scratch. This post will cover the benefits and drawbacks of prefab sunrooms. It will also contain a long Frequently Asked Questions (FAQ) where we share our opinions on the most popular questions.
What's the difference between a prefab sunroom and a custom-built sunroom?
Custom-built sunrooms are built at the home from raw construction materials. Prefab sunrooms are designed, assembled in a factory, and only installed at the house.

The advantage of a custom-built sunroom is that the homeowner will have far more options. The rooms can be completely custom-designed with the size, placement, and quality of windows. It can have any height ceiling and electrical outlets and heating vents placed anywhere the home chooses.

The disadvantage of custom-built sunrooms is that they are about twice as much per square foot of space. Depending on your location, a prefab sunroom will cost around $40 per square foot, whereas the custom ones will be around $80 per square foot.

Another disadvantage is that they will take significantly more labor to install. If you are going to add a stick-built sunroom or enclose a patio, it's imperative to hire a licensed contractor or construction professional. There will be permits that need to be pulled, and the freedom to build anything also means there's an opportunity to make a mistake.

The advantages of the prefab options are that they will be designed by professionals. They are mass-produced so you can be assured that they will be structurally sound. They will use materials appropriate for the job. There's no risk of the building choosing the wrong or cheapest windows. You will know in advance how much insulation is in the walls to better estimate the energy impact of the extension.

The disadvantage of the kits is that they can feel cookie-cutter. There will be a set number of sizes. The number and placements of windows will be designed to be desirable for the general population rather than precisely what the homeowner wants.

Kits will often focus on price over quality. They won't use the cheapest materials, but they also won't use the more premium options. This can make the sunroom feel a little less connected to the home. It may not be possible to match a particular wood or window style when going with a kit.
Are prefab sunrooms worth it?
If you are considering adding a sunroom, it makes sense to evaluate whether you go with a prefab kit or one that is stick-built. The quality of the sunroom is going to have far less impact on the price per square foot of the overall home so going with a kit will normally offer a higher return on investment (ROI) if that's your main driver.

The $40/sq ft cost of a sunroom kit is going to be lower than the average sq/ft price for the overall home so it should increase the value of the home, and this is normally a much, much larger amount than the cost of the addition.

The main thing to look out for is to ensure that the sunroom extension will be counted as a livable space. The precise requirements will vary from state to state depending on where you live. You will need to get a building permit before the construction begins so you will want to make certain this is squared away and that the changes will be officially recorded.
Why are sunrooms so expensive?
Sunrooms are extensions of your home. They are fully functional additions that will have electrical wiring. They will often be connected to the central HVAC of the home. They are designed to last for decades, and they are less expensive than other home additions.

If you feel the quote you received for a sunroom extension is too expensive, I suggest shopping around. Ultimately, you have the option to spend what you feel comfortable with as you will decide before purchasing the kit or hiring the contractor.
How much do sunroom kits cost?
Sunroom kits cost around $3,000-$5,000. The price can go up if you are looking for an especially large size or want to get some upgrades. Remember, this doesn't include installation costs. Depending on your area, this is going to be at least $2000 and likely considerably more. Fully installed and finished prefab sunrooms will normally cost between $5,000 and $30,000.
How much would a sunroom extension cost?
A stick-built sunroom will cost between $8,000 and $75,000. The average is around $40,000. You could expect to pay around $40 per square foot for a three-season room that will have limited insulation. If you want a fully custom-built out four-season sunroom, you're looking at $100 to $300 per square foot.
What is a prefab sunroom?
A prefab sunroom is a kit-built in a factory. It is delivered to the homesite and integrated into the existing house. The kit will be designed to be generic to fit the needs of as many homeowners as possible.
What is considered a sunroom?
A sunroom is a generic term that refers to a variety of home additions. This includes screen patios, three-season rooms, four-season rooms, or conservatories. In a nutshell, it's a room that will have a lot of windows which will allow a lot of sunlight inside.
Can you build a sunroom on an existing deck?
Sunrooms can be built on existing decks, but we recommend working with your construction professional or contractor to make sure the deck will be structurally sound.

Remember, a fully built sunroom will weigh significantly more than an open patio. You will want to ensure that the deck can support the extra weight. Also, be upfront with the builder when it comes to what you want to place in the sunroom. Many people put a hot tub or jacuzzi in the sunroom, and this will add thousands of pounds.
Can you get prefab sunrooms at Lowes or Home Depot?
Yes, both Home Depot and Lowes have a nice selection of sunroom kits. They will also have an approved list of vendors who can handle the installation. This makes it a great one-stop-shop to get a sunroom extension for your home.

The one caveat I'd like to add is that if you use the contractor from Lowe's or Home Depot, you could be looking to spend substantially more money than hiring someone direct. When we remodeled our rental home, we got quotes from both Lowe's and Home Depot. They both gave us quotes over $3,000 which felt a little high.

I used Yelp to find a local flooring vendor. We ended up choosing a higher quality carpet and padding than we considered at the stores, and the final price was $1300. We saved more than 50% by shopping around, but this did include material costs too.

Remember when you hire a contractor through the stores, there are some protections built-in so this may be better for homeowners that want to be fully hands-off. I grew up helping my dad with our rental homes. I remember handing tools to my dad as we did weekend projects before I even learned to read. What's completely comfortable for me may not be right for everyone.
Wrapping Up
Whether you're looking to add a sunroom for your own enjoyment or as an investment property, there are many considerations that come into play. Sunrooms can help increase the value of your home and improve the health of anyone who spends time in them, but they also require careful consideration before construction begins.

We hope this post has helped make some sense out of what to look for when considering adding a sunroom to your house; if not let us know! Contact our team today at (insert phone number) and we will be happy to answer any questions you might have about installing one yourself or hiring someone like us to do it for you. Check out our full guide to sunrooms on how much does it cost? What should I watch out So that's it for our guide on prefab sunrooms. Are you considering adding a sunroom to your home? Have you already added the extension to your house? If so, we'd love to hear from you.

Our community is for homeowners who love DIY projects. We love celebrating the successes of our readers.
Last Updated:November 27, 2023