Best Sail Shade Post Pole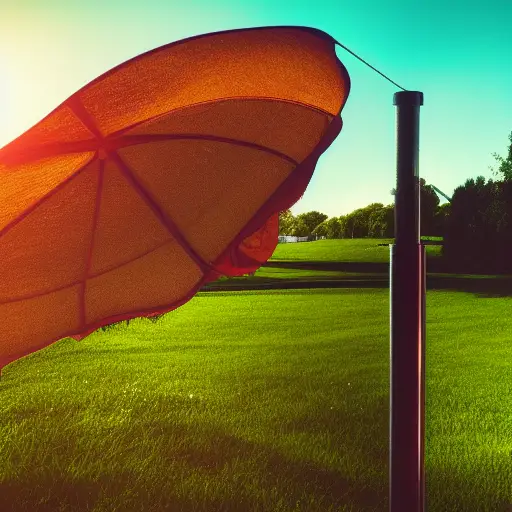 There's a big difference between sail shade support poles. The cheap poles will bend and break which can cause damage to the house. A quality post can will last for more than a decade, and survive the heaviest of storms.

We've spent hours researching more than 20 different support pole to provide you with our best picks. We did include a budget option if you just want something that can be setup temporary for an afternoon event.

When deciding the right sail shade pole, you want to look at the diameter of the pole. The better poles will be 3″ in diameter whereas the cheap ones with be 1″. You also want to verify the thickness of the tube walls. This is measured in gauge, and we want more than 10 for anything that's going to permanently supporting the shade.
In a hurry?

If you don't have much time, you can use the links below to quickly find the best Sail Shade Post for you on Amazon. You can be assured that we've spent hours researching the top Sun Shade Pole…


Title
AZAP Shade Sail Pole
Pole Gauge (Tube wall thickness)
Title
Kincubow Sail Shade Pole1
Pole Gauge (Tube wall thickness)
How deep should shade posts be?
We recommend at least 32″ deep with concrete in the bottom of the hole.
What are sail shade post sizes?
For posts that will stay in the ground year around, we recommend at least 3″ in diameter. If you are going with something for a temporary shade by attaching it to a concrete bucket, you can get by with a 1″ pole at a fraction of the cost.
What are sail shade post options?
The primary choices are height with the most common options being 8 feet (96″) and 10 feet (120″). Most major post companies will sell extenders if you need a longer pole.
What does sail shade gauge mean?
Gauge measure the thickness of the wall inside a pipe. We recommend a 12 gauge which is 0.1″ thick. Note in the scale the smaller numbers represent thicker walls (and stronger posts). A 7 gauge post has a 0.17″ thick wall where as 22 gauge is 0.025 or roughly 1/4 the thickness of the 12 gauge that we recommend.
What is the best concrete for sun shade posts?
This is going to depend a lot on your area. Different regions of the country will work best with different mixes and products. Instead of applying a one size fits all solution, we recommend going to your local home depot and speaking with their consultants in the pro section. Their precise answer is going to be superior to any generalities I could share in a blog post.
What is the best post hole depth?
We recommend at least 32″ deep, and it's ok to even go a little deeper depending on your soil. We live in Arizona with dry sandy soil so I prefer going a couple inches deeper.
Can you use wood for sun shade post?
Yes, this can be a great DIY project. We suggest using wood beams that are at least 5″ x 5″ and made of pressure treated lumber. This wood is going to be exposed to the elements so you want something that will last.
Are their DIY sun shade post options?
Absolutely! The most common we've seen include using wooden beams, but there are a lot of options here. I'd look for a steel beam of at least 3″ in diameter of 12 gauge or better.
Can you use PVC pipes for sail shade supports?
We *ABSOLUTELY* do not recommend this. I've gotten this question asked via our contact form so many times that I added it to the page. They are not nearly strong enough to handle the load. If they snap during a storm or heavy winds, you can have the pipe whipping around and damaging everything in the area. This is just not something you want to do regardless of price.
Can Posts be installed into backyard?
Absolutely! A lot of sail shades are installed with one or more pole in the backyard. Sometimes all the posts are placed in the backyard making a nice shade retreat away from the house.
Can you to concrete buckets install sail shades posts?
At first, we were against this, but we've changed our minds on this topic over the years. If you have a pool or patio that you only need covered part of the time, it can be a great solution to put the pole in a 5 gallon bucket with concrete at the bottom. It will be sturdy enough to support the shade, and you can move the bucket before any major storm.
Another major perk which finally pushed us to the approved category is how easily the shade can be detached from the post by tipping the bucket. This makes it an ideal option for home owners who only want the shade for events.
Do you recommend a 5 gallon bucket of concrete as an anchor?
As I wrote above, we now believe there is a good use case for it.
Our team of editors reviews more than 100 products for each of our guides. We only consider items that have stood the test of time. We want them to be produced by companies who have been in business for years.

We see a lot of manufacturers take a short-sited approach by making low quality products, and then just launching the same garbage under a different brand once the customer reviews start coming in. Because we only recommend established companies, we can eliminate many of these risks.

We also look for products that have an active support community, and that meet the residential building codes for most states. Some states like Florida and California have more restrictive building guidelines so going with products that meet those standards mean that should work in most other parts of the country.

Finally, we also look at the technical elements of the products. Our site was established in 2012, and we've built up an expertise in the shade and awning space. We know the weights of fabric, the types of metal frame, and understand how to evaluate the gears. We've also written extensively on awning repair and maintenance so we can speak to the life expectancy.

After several years in business, we expanded to other products in the patio and backyard space. We live in Arizona, and we're able to spend most of the year outside.

Finally, if you have any questions, feel free to send us a message on our contact form.
Last Updated:September 25, 2023