Best Awning Support Poles – Aluminum, Steel, Carbon Fiber. What's best for you?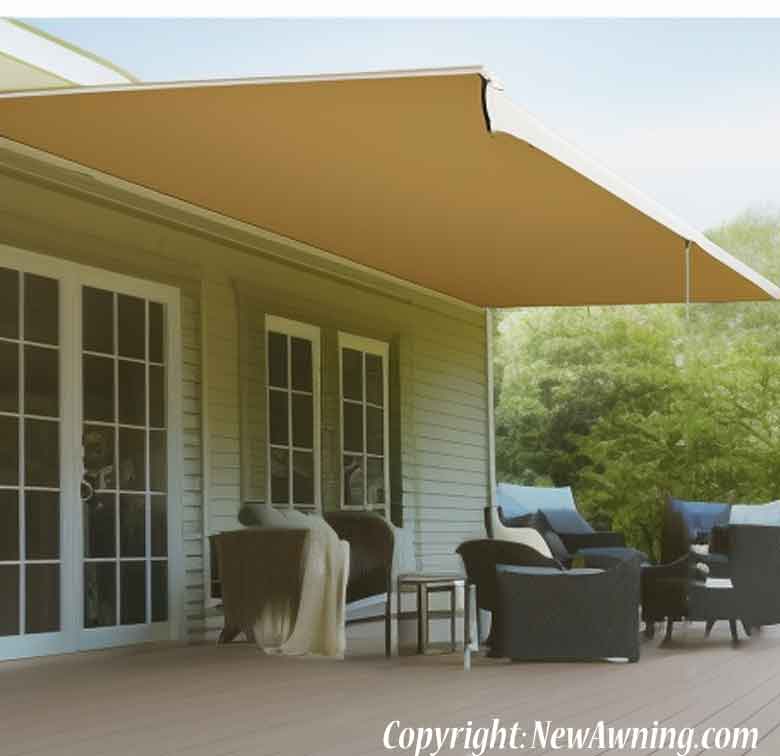 This is usually a general aftermarket accessory that homeowners add to provide support for the frame. Adding these can greatly improve the structural integrity as the weight is divided between four supports rather than two.

Because most awnings are attached to load bearing exterior walls, the weight pulls both down and away from the wall. When the homeowner adds the "Awning Legs", the force pulling the unit away from the house is virtually eliminated.
What is an Awning Support Pole?
An awning support pole is a metal pole that supports the weight of the canopy. The support pole is normally either aluminum or steel for residential awnings, and they are sometimes carbon fiber for boat awnings. The poles are required for larger awnings and extend from the base of the frame down to the ground. Poles are not required for all size awnings so consult your manufacturer if one is needed for your installation.

Are They Required?
For most installations, they are neither required nor necessary. The brackets that are packaged with most off the shelf units should be sufficient to support the weight.
That being said, you should consider adding the poles if you plan to leave your awning up through the winter. The additional weight of a heavy snowfall can more than triple the amount of pressure on the brackets and possibly lead to a collapse of the awning and possible damage to the exterior wall. Even if there isn't a complete structural failure, the additional weight can warp the frame or cause the fabric to tear.
Another reason to consider adding supports is that they really help against a strong wind. When there is strong airflow, the underside can create areas of imbalanced pressure. When the pressure is lower underneath, the awning works similar to an airplane wing that applies a lot of upward pressure to the bracket. This can be incredibly challenging because many brackets don't deal well with an upward force. The poles help because they provide additional mass at the corners to offset the upward pressure.

Key Considerations
There are three primary considerations when evaluating this product, and they are:
Material – What metal are they made from?
Height Range – What are the minimum and maximum height supported?
Payload Capacity – How much weight can they support?
When it comes to material, we recommend either aluminum or steel. Steel is significantly more structurally sound and should be chosen for homeowners who are primarily concerned with the ability to offset snow weight. The steel supports won't buckle or bend, and they create an extremely sound base. The also work extremely well at adding additional weight to prevent strong winds from causing the updrafts. The only two drawbacks to steel supports are that they are heavy making them more difficult to handle if they are often set up and taken down as would be the case for an RV. The final drawback is they can be more costly than their aluminum counterparts.
Aluminum supports are preferred for RVs or when the homeowner lives in a part of the country that doesn't get a massive amount of snow. Their lighter weight makes them ideal for quick and easy setup, and they cost a fraction of the amount of the steel options.
We *STRONGLY* recommend that you do not purchase any sort of PVC or plastic support beams. These products are incredibly inexpensive; however, they don't truly provide any of the benefits that come with adding supports. Additionally, many of these will break rather than bending like aluminum or standing true like steel.
Height range is only going to be a consideration if your home is on a hill or significant change in elevation. All of the poles we recommend will support heights from 5′ to 10′.
When it comes to payload weight, either of the two metal options is going to meet most needs. If you live in an area that gets extremely heavy snows then you may only want to consider the steel, but for most homeowners, that material is more peace of mind rather than a necessity.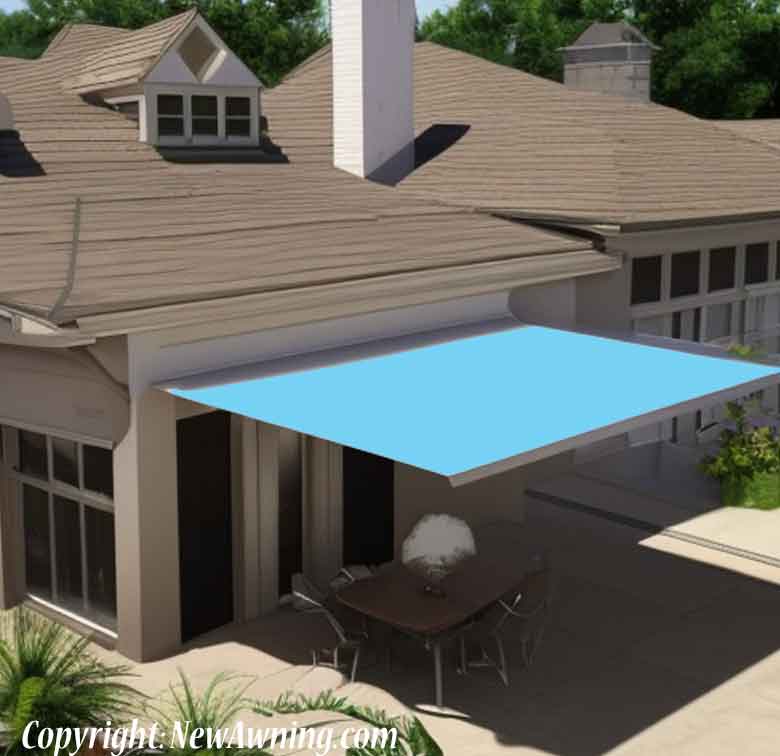 Our Recommendations for Home
For homeowners who plan to leave their poles up permanently, we highly recommend the Kincubow Support Pole . Awntech is a leader in the space known for making quality products. These will fit most awnings from a height perspective and come with feet at the bottom which can be affixed to the ground to help guard against wind gusts.

Our Recommendations for Camping or RV
While we wholeheartedly recommend the Awntech model above, we have some reservations about the Awning Assist Brace. We are recommending this product only as a temporary support for awnings or sun shades that will be up for a few days. A lot of our readers are specifically looking for exactly this style of support so this is why we have included this option.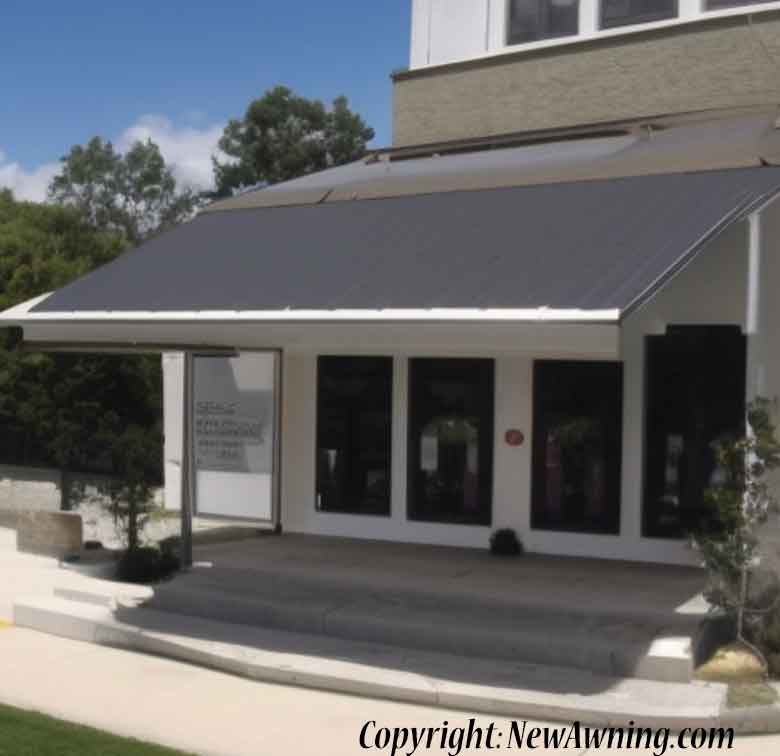 Other Names?
This product is also commonly referred to as "Painters Poles" or "Support Legs". If you see either of these terms, they can be considered interchangeable for the term used on the NewAwning.com website.

Last Updated:September 26, 2023