Unveiling the Magic of Fabric Paint for Outdoor Furniture: A Colorful Odyssey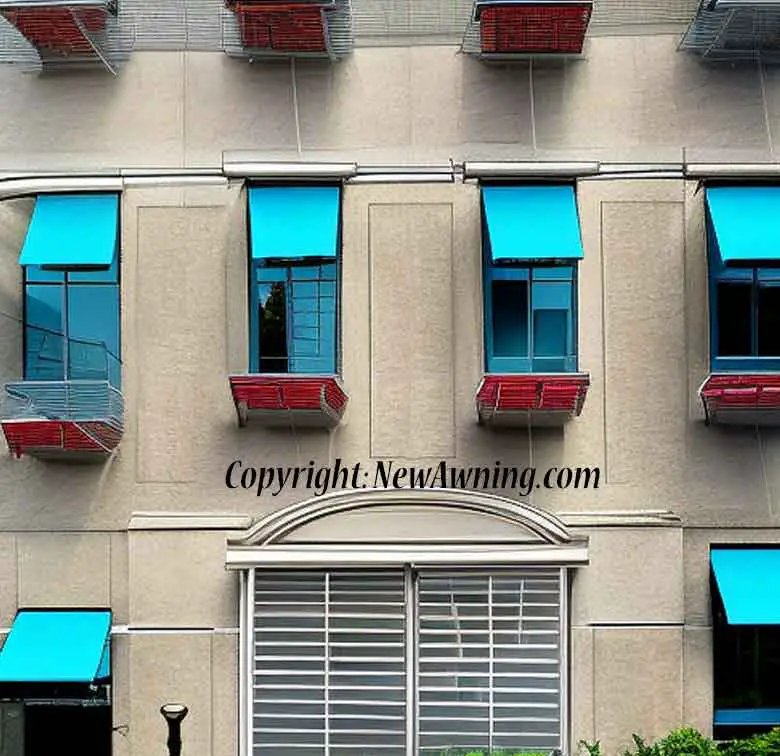 Homeowners seeking to revamp their outdoor living space need look no further than fabric paint for furniture. Say goodbye to dull and monotonous furnishings – it's time to let your creativity run wild! With fabric paint, you can breathe new life into your beloved outdoor furniture pieces, making them look brand new and uniquely yours. In this colorful odyssey.

We'll explore the ins and outs of fabric paint for outdoor furniture, techniques to unleash your artistic flair, and even delve into some FAQs to help you on your journey. So, let's paint the patio red (or any color you fancy)!  We've written a full guide for awning painting here.
The Nitty-Gritty of Fabric Paint for Outdoor Furniture: Getting Started
Choosing the Perfect Paint

When it comes to selecting the right fabric paint, there are a few factors to consider:
Fabric compatibility: Ensure the paint is suitable for your furniture's fabric type, whether it's polyester, acrylic, or another material.
Durability: Opt for paint that can withstand wear and tear, won't fade or crack over time, and is specifically designed for outdoor use.
Finish: From matte to glossy, choose a finish that aligns with your vision and complements your outdoor décor.
Gathering Your Supplies

Equipping yourself with the proper tools will make your painting experience a breeze:
Brushes or sponges: Different shapes and sizes allow for diverse textures and effects.
Painter's tape: This handy helper keeps your lines crisp and clean, ensuring a professional look.
Stencils (optional): For those who prefer a more structured approach to their artistic endeavors.
Drop cloth or plastic sheeting: Protect your work area from spills and drips.
A Symphony of Techniques: How to Apply Fabric Paint to Outdoor Furniture
The Art of Stenciling

Stenciling allows you to create intricate patterns and designs with ease. Simply secure your stencil to the fabric, apply the paint with a brush or sponge, and carefully remove the stencil to reveal your masterpiece. This method is perfect for those who want a consistent and polished look for their outdoor furniture.

Additionally, stenciling can be an excellent way to incorporate themes or motifs into your outdoor space. For example, you could use nautical-themed stencils for a beach-inspired patio, or leaf patterns for a garden retreat.


Freehand Painting: Unleash Your Inner Picasso

For the daring and spontaneous, freehand painting offers boundless possibilities. Whether you're a seasoned artist or a beginner, channel your creativity to transform your outdoor furniture into a work of art.

Begin by sketching your design on the fabric using a pencil or chalk. This will serve as a guide when you start painting. Don't be afraid to experiment with different brushstrokes, patterns, and colors – this is your chance to make a statement with your outdoor furniture.


The Ombre Effect: A Seamless Transition

The ombre technique involves blending different shades of the same color to achieve a smooth gradient effect. Perfect for adding a touch of sophistication to your outdoor space, this method is sure to impress.

Start by selecting a base color and then mix in varying amounts of white or black paint to create lighter and darker shades. Apply the darkest shade at the bottom of the fabric, gradually transitioning to the lighter shades as you move upwards. Use a clean, damp sponge or brush to blend the colors together for a seamless look.


A Taste of Tie-Dye: Fabric Paint for Outdoor Furniture with a Twist

Who says tie-dye is just for clothes? Inject some fun and whimsy into your outdoor furniture with this playful approach, which involves twisting and knotting the fabric before applying the paint. This technique is perfect for homeowners looking to create a bohemian or eclectic vibe in their outdoor spaces.

To achieve the tie-dye effect, first wet your fabric and wring out any excess water. Next, twist and knot the fabric using rubber bands or string to create your desired pattern. Apply fabric paint in your chosen colors, and then let the paint dry according to the manufacturer's instructions. Finally, remove the rubber bands or string, and reveal your vibrant, tie-dyed furniture.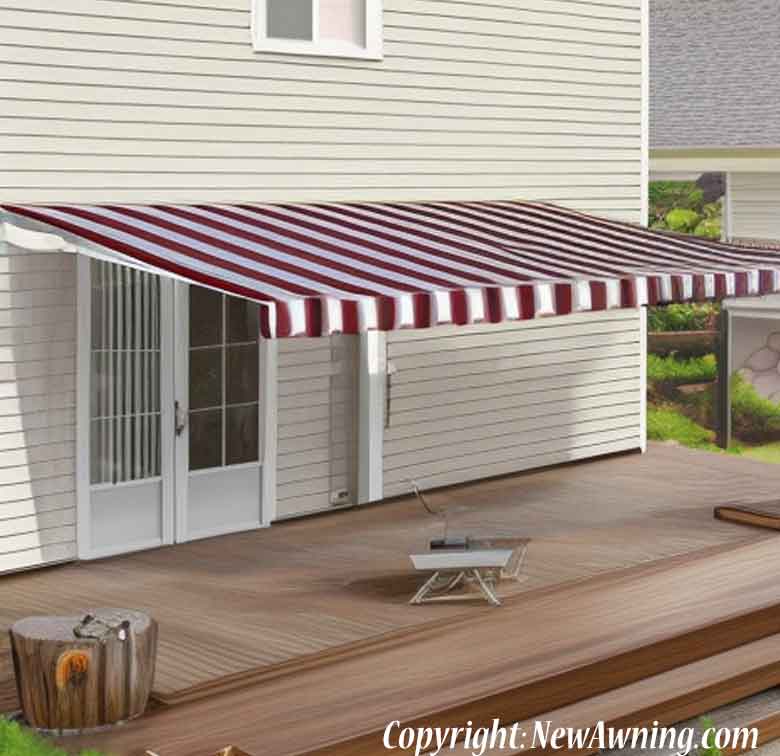 Color Blocking: A Bold Statement

For a modern and striking look, consider using color blocking on your outdoor furniture. This technique involves painting large, geometric shapes in contrasting colors to create a visually impactful design. Begin by choosing two or more complementary colors that will contrast well with each other. Use painter's tape to create sharp, clean lines, and fill in the shapes with your chosen colors. Once the paint is dry, remove the tape to reveal your bold, color-blocked masterpiece.
FAQs: Finding Clarity in the Colorful World of Fabric Paint for Outdoor Furniture
Can I use fabric paint on various outdoor furniture materials?
Absolutely! Fabric paint is versatile and can be used on a wide range of materials, including canvas, polyester, and acrylic. Be sure to check the paint label for compatibility with your specific fabric type.

How long does fabric paint take to dry?
Typically, fabric paint dries within 24 hours, but it's always best to check the manufacturer's instructions for a more accurate drying time. Keep in mind that drying times may vary depending on the outdoor temperature and humidity levels.

Is fabric paint weather-resistant?
Most fabric paints designed for outdoor use are weather-resistant, meaning they can withstand exposure to sunlight, rain, and temperature fluctuations. However, it's essential to follow the manufacturer's guidelines to maintain the paint's durability and vibrancy.

Can I mix fabric paint colors to create custom shades?
You bet! Feel free to channel your inner alchemist and mix colors to achieve the perfect hue for your outdoor furniture masterpiece. Be sure to mix enough paint for your entire project to ensure color consistency.


Conclusion: Your Outdoor Masterpiece Awaits
Embracing the world of fabric paint for outdoor furniture is an invitation to unleash your creativity and transform your backyard oasis. With endless techniques at your fingertips, there's no limit to the unique and eye-catching designs you can create. As you venture into this colorful domain, don't forget to consider the type of paint, gather essential tools, and experiment with different application methods. And with our FAQs, you're well-equipped to tackle any uncertainties that may arise along the way.

So, go ahead and indulge in the artistry of fabric paint for outdoor furniture, and watch as your backyard becomes a canvas for your imagination. Whether you're looking to add a splash of color, an elegant touch, or a bold statement, fabric paint is the key to unlocking a whole new world of possibilities. Remember, it's not just about giving your furniture a fresh coat of paint; it's about expressing yourself and creating an outdoor space that truly reflects your personality and style. Now, pick up that brush and let your outdoor masterpiece take shape!

Last Updated:June 03, 2023